We specialize in integrated access control systems that allow you to easily manage both parking and revenue. From surface lots and parking garages to city wide networks, Light & Breuning  provides innovative solutions to efficiently manage parking operations and accurately collect parking revenues. We offer fully automated systems designed to maximize revenue collection, minimize labor costs, while improving the customer service experience.
Pay Stations
Parking operations generate millions of dollars each year. In order to run effectively, they require a control system which offers complete security, reliability, and comprehensive audit capabilities. Light & Breuning specializes in integrating the most advanced equipment from the world's leading manufacturers. We can design and install a turnkey solution using fully-integrated online or stand-alone systems. We have extensive experience with automatic pay stations, cashier stations, card entry systems, Automatic Vehicle Identification (AVI) and License Plate Inventory (LPI).
Gate Operators & Ticket Dispensers
Whether you have a surface lot or multiple garages at various locations, L&B can provide cost-effective solutions that work for you and your customers. Dollar for dollar, we assure you the best value in the market today for all your parking, access, and revenue control needs.
Booths & Shelters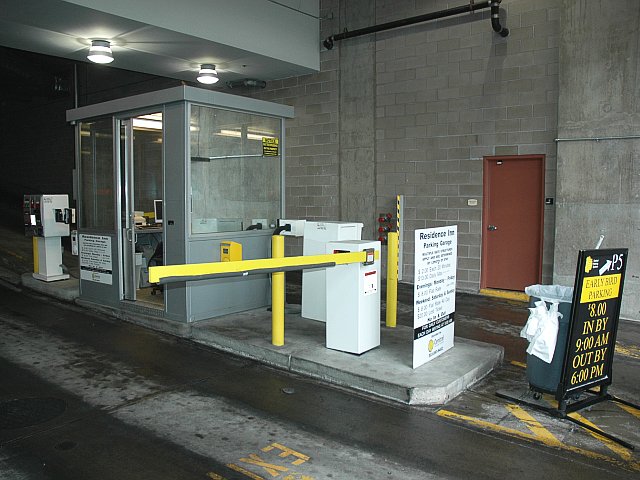 Trust L&B when you need factory-built buildings and equipment shelters. From the most complex application or design, to any size or color, we've got you covered. What's more, we'll take delivery of the building when it arrives. We build the necessary concrete pad, offload the booth at your site, set and anchor it in place, and even handle electrical installation.
Technology
Our integrated device and software technology delivers complete revenue control. And integrated, centralized, scalable facility management software/system for total monitoring and control.
Accessories
Save time and money by using our one stop shop for perishable supplies, product parts, replacements, to keep your system running at peak performance.  Credentials, dynamic signs, customized vouchers, and tickets, ribbons, paper plus hard to find items – all you'll needs for system accessories replacement and refill.