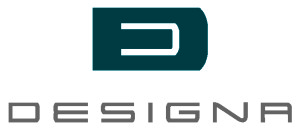 The reliable route to greater security.
In order to fully exploit the technical and financial possibilities of modern parking management you must be able to rely on a smooth-running, fail-safe and optimally tailored IT network. This can require a large investment and many hours of work. Instead of installing a separate server for each parking facility or connecting multiple parking garages on a central server as is usually the case, with ASP (Application Service Providing), Designa offers its customers the opportunity to network their systems over the internet and operate them via a high-security, certified processing center. Since 2008, Designa has been the world's only manufacturer to offer this, and our ASP customers are delighted with the operational reliability and security of their systems. To date, more than 160 million entries and exits have been installed with ASP.
Benefits of ASP Private Cloud
Full control over every terminal in your systems, thanks to system-wide networking
Economical – up to 30 % cost savings
Scalable to any degree, it is extremely quick and easy to add new terminals or entire parking facilities to the central server
Highest security standards, through automated backups, software updates and state-of-the-art, centrally installed maintenance tools
Latest server technology, ensures that the risk of manipulations (from within or externally) is minimized
Constant availability
ASP customers benefit from the most up-to-date server technology and our Designa experts' IT knowledge and experience. Operating risks resulting from server malfunctions and deliberate interference by third parties are reliably prevented. With ASP, our customers have constant access to the latest software and can rely on the most up-to-date security standards on all systems. Furthermore, the customer has complete cost control over the life cycle of the entire system. Designa's recognized IT excellence in combination with the latest server technology means that the term system stability has assumed a new dimension.