Your job just got easier.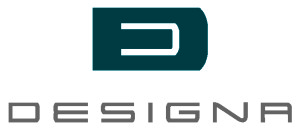 We all know that software programs can make our working lives easier. Or more difficult. Designa software ensures that the technology core of your solution will be easier to manage. An elementary building block in our software architecture is a clear user interface that is operated intuitively, whether for multi-faceted control or essential checking. The standard presentation of complex data and processes in a visual nutshell, is one of the greatest strengths of the ABACUS software. You get reports that clarify rather than distort. And functions that help instead of hinder
ParkingHQ
A strong technology partner opens up new possibilities.
Designa is extending its parking expertise in Internet-supported applications and services with ParkingHQ. This is made possible by our newly established alliance with ilogs information logistics and over a decade of experience in designing and developing web-based, innovative business process solutions. Designa's future tech­nology and capabilities will continue to be enhanced through our extraordinary breakthroughs in technology, thereby opening up new possibilities to our customers in the field of intermobility and other advancements. One such capability is the integration of Internet-based applications and customer loyalty systems such as pre-booking, city networking systems and city cards. This partnership will considerably enhance the future competitiveness of our customers.
Your parking facilities online – and as an app.
Operators can get real-time information about their connected parking facilities directly onto their smartphone or computer with an operator-specific Internet solution.
Problem-free addition of free parking spaces – no matter how many there are
No effort – easy to use via existing modules
Comprehensive range Quick-check function – a list of free spaces
Practical price comparison – all the prices at a glance
Reservation of the chosen parking space – available as an option
Services at a glance – a list of facility services, incl. opening times
Directions – free spaces are shown on a mini map